News
Pike Road Wines is in the press! Below you'll find all press and reviews for our wines in the media.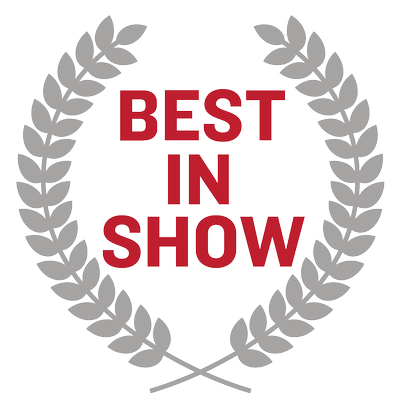 #1 OUT OF 644 WINES TASTED BLIND!!!
The Great Northwest Wine Competition brings together influential wine professionals from around the Northwest to taste over 600 wines blind at the beautiful Columbia Gorge Hotel. It is an honor just to be invited to submit our wines.
Our 2016 Pike Road Pinot Gris won BEST IN SHOW at this prestigious competition, making it the top rated wine overall. We couldn't be more proud of our winemakers.
Check out the Great Northwest Wines Invitational results here!

One of the top wine trends of 2017? What Sunset Magazine calls "Budget-Friendly Wines, Gold-Medal Quality"
Sunset reviewed our 2014 Willamette Valley Pinot Noir in their October 2017 issue: "Come-hither floral aromas lead to a palate of slightly smoky, spicy red-cherry and raspberry fruit. Medium-bodied, with taut tannins and zippy acidity."
"It's not hard to find a tasty $80 bottle of wine. But tasting blind to price, our judges found plenty to love for less than $25."
We're so pleased to see our 2014 Pinot Noir on this prestigious list. The wine team at the Sunset International Wine Competition tasted over 3,000 wines to come up with their gold medal winners. Learn more at sunset.com

Rosé: pink, cheerful and perfect for any occasion...it seems like everyone is on board with this newly minted classic summer sipper . The popularity of rosé certainly has been on the rise over the past few years, inspiring hashtags (#yeswayrosé) and new cocktails to boot (frosé anyone?). As the demand for this refreshing and affordable wine has grown, wineries have delivered, offering up such an abundance of great options, it's hard to know where to begin.
In comes Wine Press Northwest's tasting panel to help provide some much needed guidance for all of us rosé fans out there. In April, they "staged what is believed to be the largest-ever judging of rosé made in Washington, Oregon and Idaho." Of 122 entries, just 30 of those received the top rating of "Outstanding!". We are thrilled that our 2016 Pike Road Rosé was a part of that elite bunch and was also given the distinction of "Best Buy" for our $12 price tag. Cheers to that!
"This second label for Elk Cove Vineyard ranks among the most exciting new projects in the Willamette Valley, and the Campbell family is taking this brand seriously by giving it its own tasting room in downtown Carlton. This rosé comes from free-run juice collected from hand-picked Pinot Noir grapes as they move through the processing line. Color comes from small lots of Pinot Noir, and the nose is of rose petal, strawberry and cedar. Its flavor profile is remarkably juicy with strawberry and cherry, making for stellar finish."
The 2016 Pike Road Rosé is still available for PURCHASE, but you'll want to hurry up and get it before it's gone, as the last cases will sell out fast.
And, check out Wine Press Northwest's full article HERE to discover all the great rosé that was a part of the big tasting in April.

It is always great to see folks spreading the word about great Oregon wines! Thank you to The Nittany Epicurean for recently reviewing our 2014 Pike Road Willamette Valley Pinot Noir:
"The wine showed a medium ruby color. Cherry, raspberry, cranberry, loamy earth, oak and whiffs of vanilla each arrived on the nose. Cherry, raspberry, currant, oak, mossy earth and hints of dried sage followed on the palate where the sage dissipated as the wine opened up. The wine exhibited good structure and length, along with well-integrated tannins. This wine would be a natural pair with grilled cedar plank salmon."
You can read the whole review here:
http://nittanyepicurean.blogspot.com/2017/05/2014-pike-road-vineyards-pinot-noir.html
They also tried our 2015 Pinot Gris last summer:
"The wine showed a pale straw color. Tart apple, lime, chalk, hay and whiffs of lemon zest each arrived on a crisp and refreshing nose. Granny Smith apple, lime, hay and slate followed on the palate. The wine exhibited good acidity and balance, along with good structure and length. It would be an excellent aperitif and would pair well with steamed clams or grilled shrimp."
The full review of the Pinot Gris can be found here:
http://nittanyepicurean.blogspot.com/2016/08/2015-pike-road-vineyards-pinot-gris.html

We are pleased to announce that the 2014 Pike Road Pinot Noir won Gold at the 2017 Sunset Magazine International Wine Competition! Our 2015 Pinot Gris was also a winner, picking up a Silver. These wines continue to make us proud, and prove once again that great wines can be found at a great value.
"Come hither floral aromas lead to a palate of slightly smoky, spicy red-cherry and raspberry fruit. Medium-bodied, with taut tannins and zippy acidity."
The October 2017 "wine issue" of Sunset will feature this year's competition winners. But until then, check out behind the scenes footage of the judging process, plus a full list of the 2016 competition winners HERE.
Thank you Sunset!

Seattle Times publishes their Top 50 Regional Wines every year before Thanksgiving and we really couldn't have dreamed that our first vintage would make it to #13! This is a who's who of regional wines with an emphasis on the affordable, judged by Andy Perdue who is an expert on Northwest Wines. We really cannot express how pleased we are that the experts like our wine as much as we do!
So what do you think? How long would it take you to go through a case of Pike Road? We ship to most states and offer a 10% case discount at shop.pikeroadwines.com

According to traveling wine bloggers, Kovas and Laima Palubinskas, Pike Road offers "eminently drinkable wines at a price point that allows for drinking more often than not."
Their take on our 2014 Pike Road Pinot Noir:
"dark ruby red; dark fruit, red berry and smoke aromas; plum, rhubarb, and pomegranate flavors; super pleasant mouthfeel with beautiful balance; nice acidic backbone..."
And our 2015 Pike Road Pinot Gris:
"floral, pear, and starfruit aromas; pear, vanilla, unripe lemon into a muskmelon finish; hint of acid keeps it fresh.."
Check out the full article at 50statesofwine.com
50 States of Wine is a couple with a plan to visit a winery and craft brewery in each of the 50 states. Along the way, they'll visit restaurants, wineries, vineyards, and tasting rooms interviewing chefs, winemakers and growers, brewers, foodies, and more.

We just received word that Wine Enthusiast Magazine has given our first wines positive ratings:
2014 Pike Road Pinot Noir: 90 Points & "Editor's Choice"
"This new sister label from Elk Cove offers 100% Willamette Valley Pinot Noir at an everyday price. Fresh cranberry and raspberry fruit is framed by herbtinged tannins. The immaculate craftsmanship and clean direct flavors are light years beyond budget Pinot Noir from most other regions. This is your perfect salmon wine." - Paul Gregutt
2015 Pike Road Pinot Gris: 88 Points
According to Wine Enthusiast's "General Guide to the Quality and Drinkability of the World's Wine" their rating of 87-89 is "Very Good" while 90-93 is deemed "Excellent".
We're very pleased to have scored so well and look forward to reading the full reviews in their August issue of the magazine. They'll also appear in their online database: http://www.winemag.com/ratings/

Master Sommelier Catherine Fallis and the Planet Grape Wine Review have given our 2015 Pike Road Pinot Noir 90 points:
"Balanced, light and tart with notes of raspberry, cherry, Dr. Pepper and red rose. 90 Points."
Planet Grape are a highly credentialed group of beverage industry experts who review wines. Led by renowned wine expert Catherine Fallis, the world's fifth female Master Sommelier, each panelist brings their own palate, tastes, preferences, and rich experience to the table. She and her fellow panelists make every possible effort to employ the "grape goddess 3-day rule," where the wine is reviewed several times over 3 days, without the use of any preservation system, to see how it evolves, changes, and opens to show its full personality. Wines are evaluated alone and with food.

Mark Spivak of Palm Beach Illustrated recommends our wines and gives a lovely desciption of both our 2015 Pinot Gris and our 2014 Pinot Noir:
The nose of the 2015 Pike Road Pinot Gris ($15) offers enticing whiffs of citrus, peach, honeysuckle and spring flowers. In the mouth, the wine is crisp yet full, with rich flavors of stone fruits, lemon, lime and ripe melon. Mouth-watering acidity carries all these elements onto the finish.
The 2014 Pike Road Pinot Noir ($19) has a brilliant ruby color and aromas of freshly crushed red berries that jump from the glass. The wine is light to medium-bodied on entry, with good acidity and prickly fruit tannins. In the mid palate, the smooth texture contains flavors of strawberries, red raspberries and rhubarb, framed by earth notes and minerals. The wine is fresh and poised despite spending nearly one year in barrel, with the oak barely noticeable.
Both wines are perfect hot weather quaffs. Either would pair well with salmon, and the Pinot Noir would be a charm with grilled poultry and red meats. They both represent significant values in estate-grown wines from the Willamette Valley.
Mark Spivak is the author of Iconic Spirits: An Intoxicating History (Lyons Press, 2012) and Moonshine Nation (Lyons Press, 2014); his first novel, Friend of the Devil, is now available from Black Opal Books.