May 14, 2020 | Vineyards | Anna Campbell
The Chehalem Mountains AVA
To create an AVA (American Viticultural Area) it takes years of climate, soil, watershed, and historical research along with the cooperation of a diverse group of people to get it over the finish line. In other words, it is no easy feat to define a unique growing area. Having been around the process in my past, one local AVA has always stuck out as impressive for its size and diversity. To me, it's a true example of wineries working together for a singular purpose – something the Willamette Valley does better than most wine regions.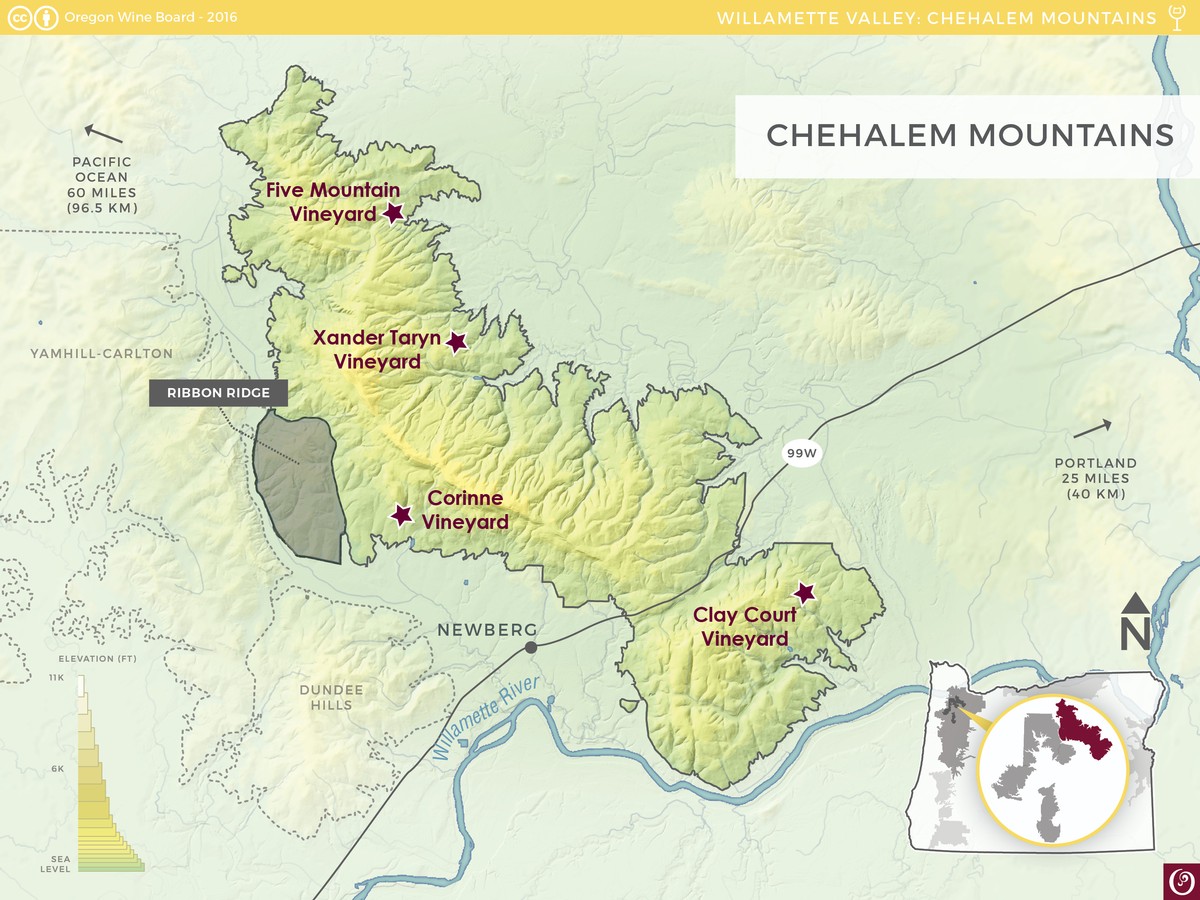 The Chehalem Mountains AVA is a mountain range that runs northwest to southeast, separating the commuter cities of Portland from the farmland communities of the northern Willamette Valley. To me, it's the unwritten line of where Oregon wine country truly begins. It's a long mountain with cities on both sides and a lucky few living within its boundaries. On the south side, it runs from near the coastal range and the tiny town of Laurelwood (close by Gaston) past the city of Newberg to the east. On its north-side, it runs from nearby Forest Grove/Cornelius east to the city of Sherwood. I've driven over it a countless number of times with my favorite route being Balk Peak Road - the views and changes in landscapes are incredible! Crossing the north-south axis, I've always been fascinated by the difference in temperature, aspects, and soils and the same can be said for the east-west axis, where rainfall, temperatures, and soils can range quite a bit.
We are blessed to work with several vineyard partners spread throughout this diverse AVA ranging non-estate sites like Xander Taryn and Corinne (previously Olenik) to a couple of the Elk Cove estate vineyards - Clay Court and Five Mountains. These vineyards are great points of reference because they are evenly spread throughout the AVA and help to tell the geographic and geologic story of this highly complex AVA: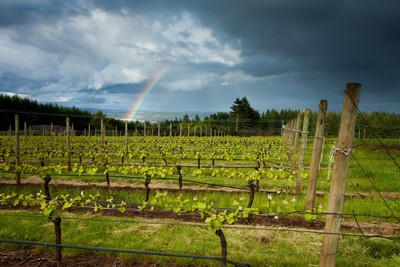 Clay Court Vineyard is on the far northeast edge of the AVA and is found in a beautiful area called Parrett Mountain. Here temperatures are generally warmer, and the weather is a bit drier than that of the west end. Geologically it is very similar to the Dundee Hills with abundant volcanic clays like Jory and Nekia. To me it's the mirror image of Dundee without the big-name vineyards and wineries, sculpting wines with similar cherry fruit and clove spice notes.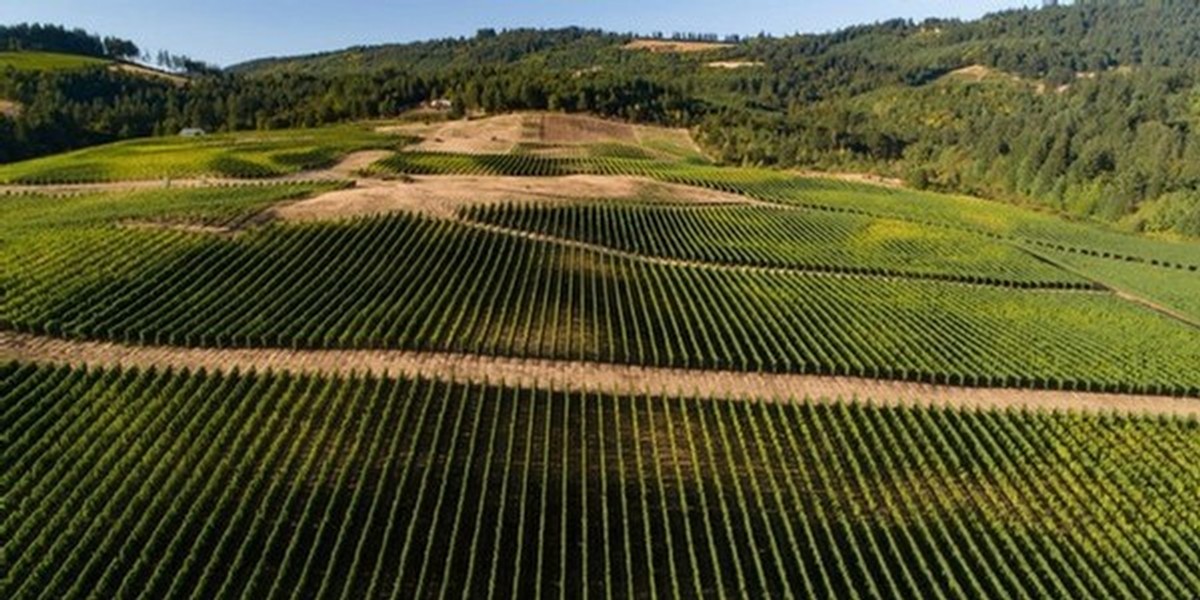 Corrine Vineyard (previously Olenik Vineyard) is located in the southwest quadrant of the AVA near the dividing line of the Chehalem Mountains AVA and Ribbon Ridge AVA. Here you'll find a mix of ancient marine sediments with areas of volcanic basalt rock. With good south/southeast exposure, the temperatures here can be quite warm in the summer, but it's the unique blend of soils from one vineyard to the next that makes this area special. The Pinot Noir from this zone tends to be a touch riper and show off a mix of black fruit with some candied red fruit.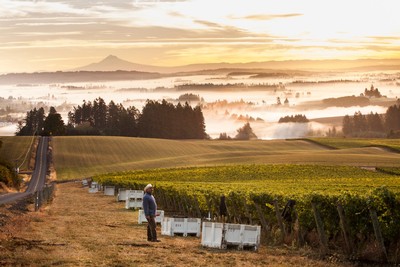 Five Mountain Vineyard is an older vineyard found in the northwest quadrant of the AVA closer to the town of Cornelius. The soils here are the windblown loess (pronounced "low·uhs") Laurelwood soils that created a thin silty veneer over the volcanic basalt bedrock. These soils define the region and the style of Pinot Noir grown here. Being farther west, it's a little cooler and wetter, and you'll find Pinot Noir with a more delicate structure in most vintages showing lots of floral and spice.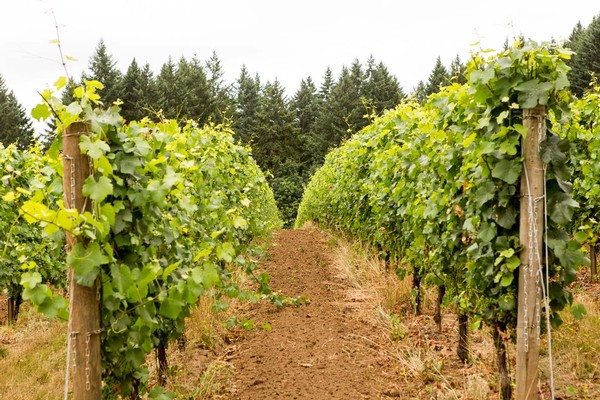 Xander-Taryn Vineyard is situated closer to the center on the north side of the AVA, closer to the city of Sherwood. Here the aspect faces more easterly towards Parrett Mountain but with a northern tilt to it. Here you'll find the same shallow windblown Laurelwood soils as Five Mountain, but Xander Taryn is surrounded by dense conifer forest which helps insulate the young vineyard. This area produces a slightly darker Pinot Noir with blue fruit and exotic spices.
Our 2015 Chehalem Mountain AVA Reserve Pinot Noir was a special one-time-only release by our winemakers to celebrate these unique vineyards and a special AVA. As time goes on, I believe the Chehalem Mountains will continue to further delineate these unique growing areas, by creating smaller sub-AVAs that focus on these special characteristics. Petitions have already been submitted for the northern side – soon to be called the Laurelwood AVA. But, for now, we can just enjoy the simplicity of great Pinot Noir from a special AVA.
Dane's Tasting Notes: With 5 years of age, you will experience a softer texture without the big tannins sometimes found in 2015 wines. The fruit leans to an array of red fruit with hints of spice and earth starting to peek through. This wine is by far the silkiest and one of the most seductive of the Pike Road line-up. I believe it's near the peak drinking window right now but if you love the earth tones it could be held for a few more years.
Cheers,
Dane Campbell | Certified Sommelier & Certified Specialist of Wine | Pike Road Retail Wine Director
Comments
Commenting has been turned off.