April 29, 2020 | Vineyards | Anna Campbell
Xander Taryn Vineyard - A Hidden Gem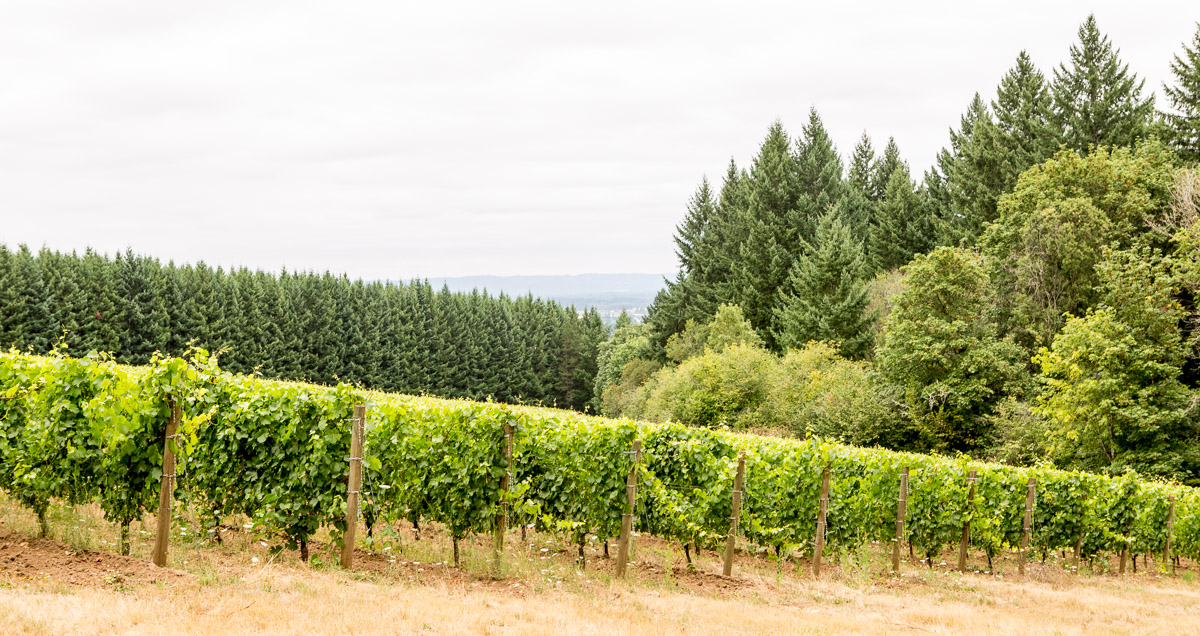 Xander Taryn Vineyard is surrounded on all sides by trees
We get fruit from some super-star vineyards of the Willamette Valley - well-established names and reputations like Shea, Temperance Hill, and Zenith. Winemakers love to work with these benchmark sites, but sometimes the real fun is the discovery of something relatively unknown and being on the cutting edge of something new. Xander Taryn Vineyard is one of these emerging young vineyards.
Neatly tucked into the hills on the north side of the Chehalem Mountains AVA, owner Donna Knight and her husband purchased the beautiful property above Sherwood in 2004. It was Donna's long-term dream to build a thriving urban winery and tasting room. They broke ground on a small 7-acre vineyard in 2012, and Donna named it for their two eldest children – Xander & Taryn.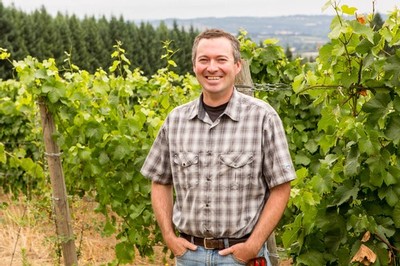 Serendipitous for Pike Road, winemaker Adam Campbell was on the search for vineyards to start up his new Pike Road project in 2015, just as this young vineyard came on-line with its first crop of Pinot Noir and Chardonnay. Adam knew first-hand the quality of fruit from this section of the Chehalem Mountains because his Five Mountain Vineyard is just a few miles away. Both vineyards share the same precious Laurelwood (wind-blown loess) soil and Adam knew the farming talent of vineyard consultant Evan Bellingar (left).
On a gray summer afternoon, Evan walked us through the 7-year-old vines of this hidden gem, sharing with us his passion for farming the site. After attending Oregon State University, he's been blessed to work with many of the best pinot noir sites in Oregon as Director of Vineyard Management with Results Partners. We could feel his excitement for this unique site and its future as the vines dig deeper into the volcanic bedrock. Evan absolutely loves farming the vineyard's shallow Laurelwood soil, finding they restrict excessive vigor (green growth) yet hold enough water during the summer to keep the vines healthy. This perfect balance of stress in the vineyard translates to healthy, concentrated grapes, and great wines.
On our walk he pointed out the small BB-sized pisolites around the base of the vines, only found in older Loess soils (see photo to the right.) These structures originate from magnesium and iron in the silt blown onto hillsides from the strong winds of the Columbia Gorge. Over thousands of years, the minerals weather into balls anywhere from the size of a grain of sand to the size of a pea. The magnesium content may help to de-vigor the vines.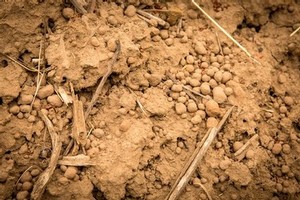 Walking this vineyard, it feels like you've entered a secret garden. Being completely surrounded by large conifer trees and big-leaf maples creates a unique feel and micro-climate. Situated at 600 feet of elevation, the vineyard is at the mid-slope "sweet-spot" found between 400-700 feet where Pinot Noir finds ample heat during the day along with cool nights. As we walked, Evan noted the subtle northern tilt to the vineyard's slope as a potential benefit in the warmer years we're experiencing in our changing climate.
We get fruit from two specific blocks at Xander Taryn of Dijon 777 and Pommard clones of Pinot Noir. Both clones are favorites of local winemakers, including our own, with Dijon 777 bringing impressive body, texture, and aromatics, while Pommard is known for adding that classic Oregon typicity of fruit and spices. As fun and interesting as single-clone wines are, often the best Pinot Noirs are made by blending multiple clones, with each clone bringing a unique character and subtlety to the final blend.
Tasting the wines from this special site screams Pinot Noir grown on Laurelwood soils. We've made two single-vineyard wines from Xander-Taryn Vineyard, which is rare for such a young vineyard. Both releases have shown an impressive concentration of ripe blueberry fruit and exotic spices (signatures of the soil type.) The 2016 vintage has a bit more delicacy and elegance to it, while the new 2018 release is a slightly bolder expression with a more savory/meaty edge to it.
Evan loves the early returns and sees a bright future for this young vineyard site. As the quality of Willamette Valley wines gains more of the limelight, these under-the-radar vineyards are going to be harder and harder to find. It's a good problem to have, but if you've experienced our 2016 and newly-released 2018 Xander Taryn Pinot Noir, you'll know secret spots like this will soon be discovered.
Cheers,
-Dane Campbell | Certified Sommelier & Certified Specialist of Wine | Pike Road Retail Wine Director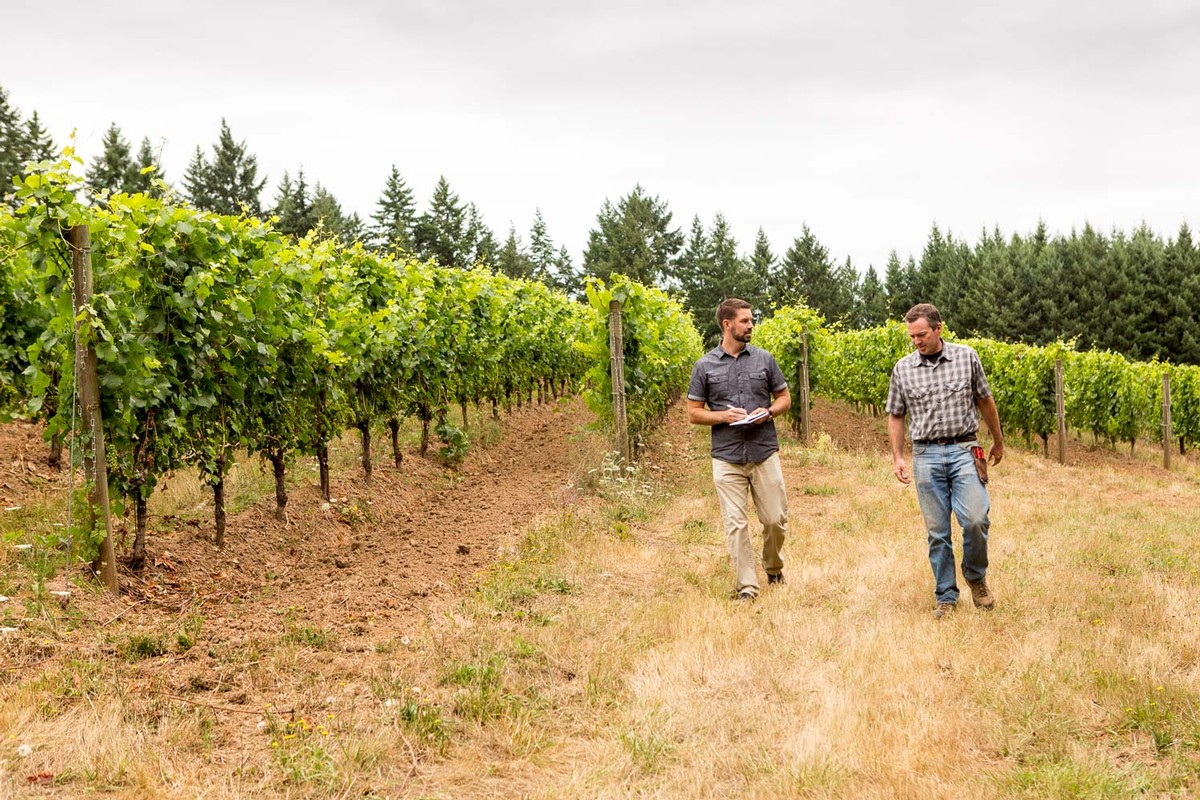 Comments
Commenting has been turned off.