Vineyard Partners
We are fortunate to work with a selection of the top northern Willamette Valley vineyards, covering five unique sub-AVAs - Chehalem Mountains, Dundee Hills, Eola-Amity Hills, Tualatin Hills & Yamhill-Carlton.
The diversity of soils, climates, elevations found in these special growing regions creates some fascinating wines and allows us to share the stories of these small, family-owned farms with you.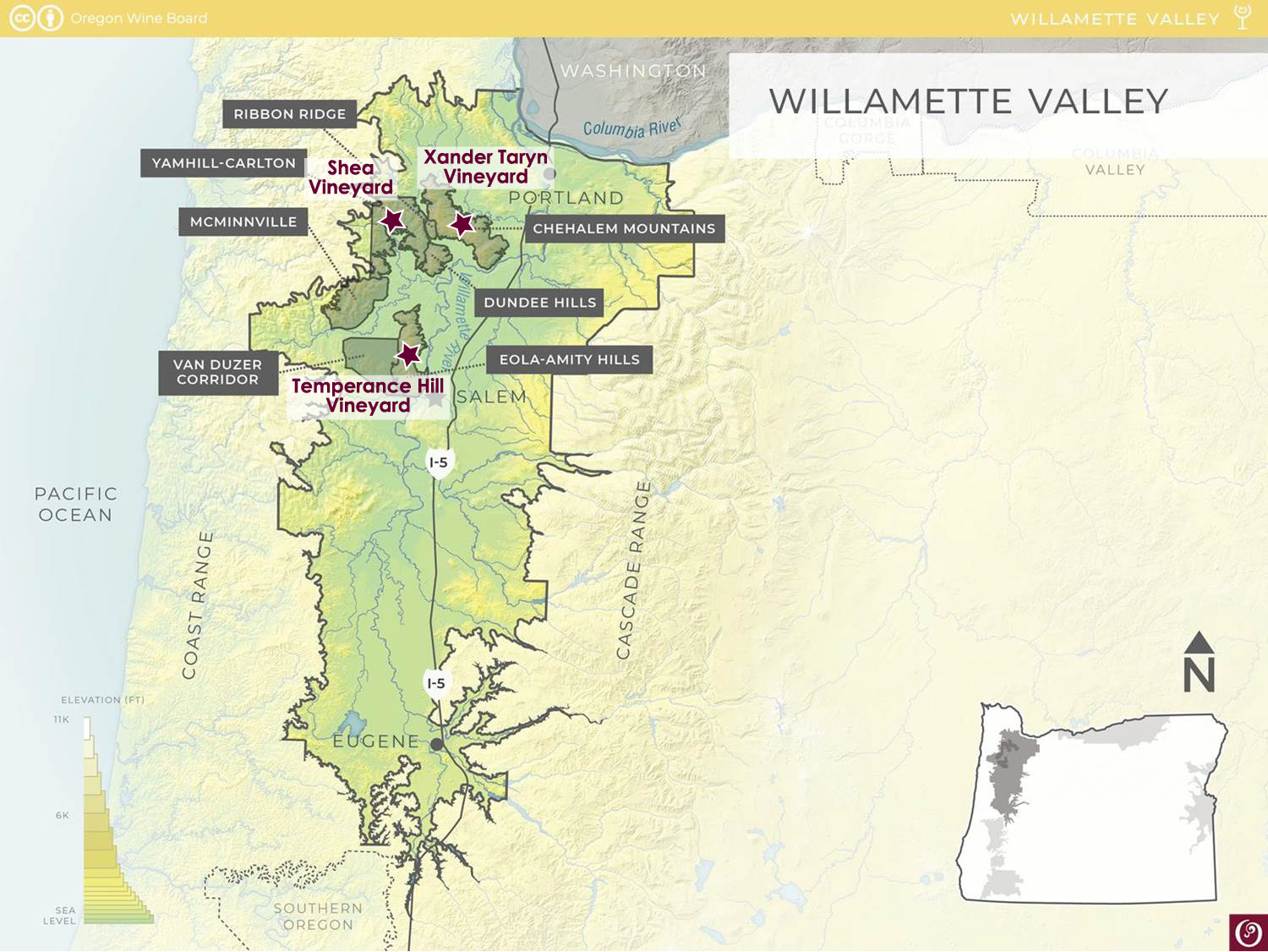 ---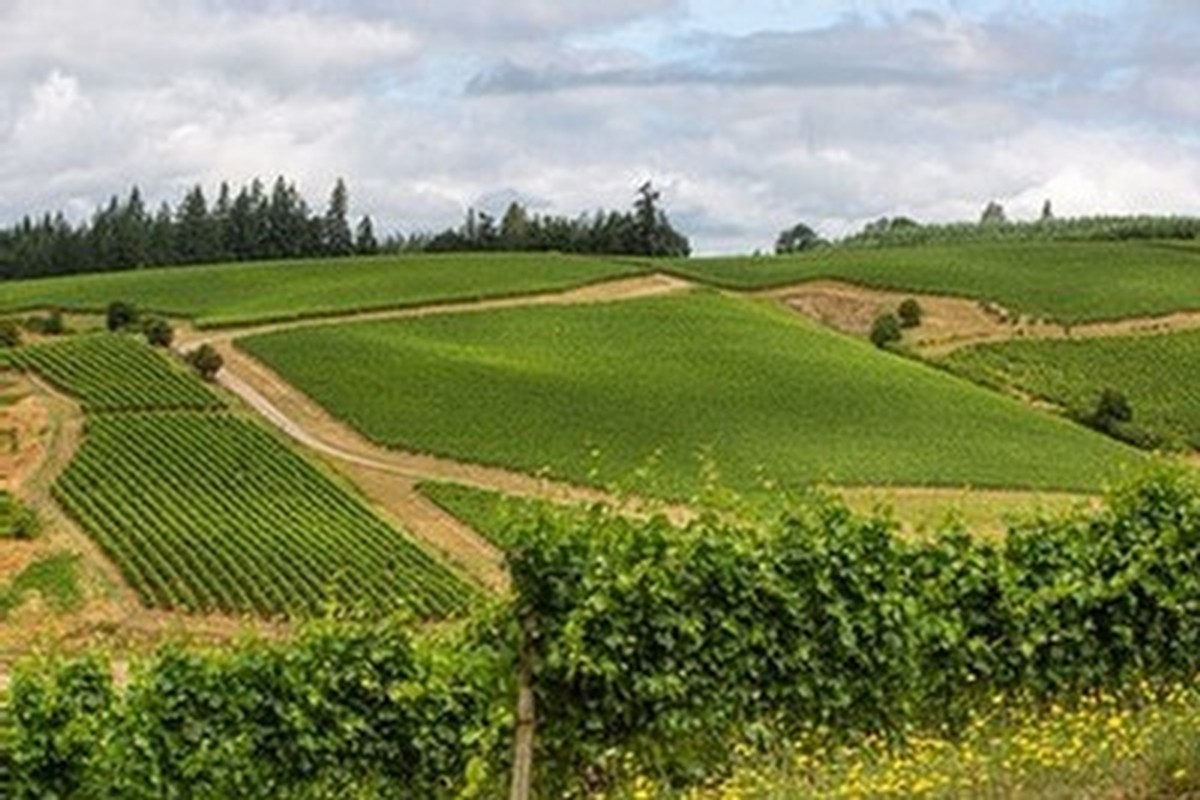 SHEA VINEYARDS
YAMHILL CARLTON AVA
If there is any vineyard we work with that needs no introduction, this is the one. Shea Vineyard has graced the labels of so many wonderful wines dating back to the mid-90s that it has become a legendary local vineyard.
Planted by Dick Shea in the late-80s several miles east of Yamhill, it's fractured marine sandstones combine with warm days and cool nights to produce silky and long-lived Pinot Noirs that showcase exceptional complexity.
We've been blessed to work with Block 18 for over 20 years and in 2019 have added two prized new blocks that once produced Bergstrom's Shea Vineyard.
Varieties: Pinot Noir
Soil: Willakenzie Marine Sedimentary
Elevation: 400-600 feet
Slope: South & Southeast Facing
Clones: 777 & Pommard (2019)
Planted: 1989 & replanted 1998
Certifications: LIVE Sustainable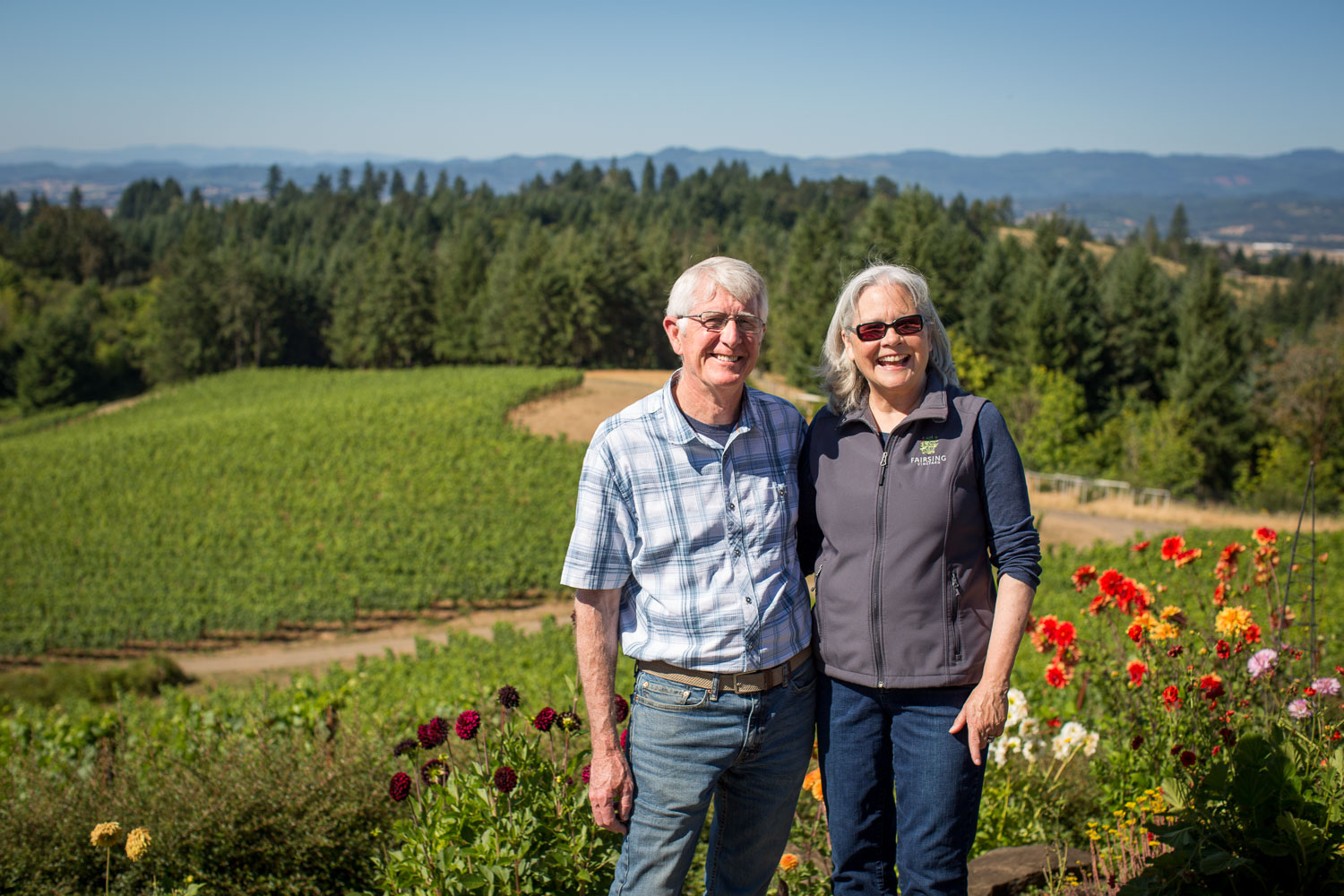 FAIRSING VINEYARD
YAMHILL CARLTON AVA
Fairsing Vineyard is family-owned and operated by McNally Family high up in the hills of the Yamhill Carlton AVA. Mike and Mary Ann take stewardship of their land very seriously and farm some of the most distinctive and complex grapes in the region.
Steep-sloped and showcasing epic views, we love the beautiful, dark-fruit expression of Pinot Noir from this site. We source from both sides of the property (Block 9 on the East and Block 12 on the West) blending two great Pinot Noir clones to produce a complex and long-lived wine.
We are thankful for the great fruit and partnership with both Mike and Mary-Ann.
Varieties: Pinot Noir
Soil: Melbourne Marine Sedimentary
Elevation: 500-750 feet
Slope: South & Southeast Facing
Clones: 777 & Pommard
Planted: 2006 & 2007
Certifications: LIVE Sustainable
Read about our visit to Fairsing
ZENITH VINEYARD
EOLA-AMITY HILLS AVA
Found in the Eola-Amity Hills AVA near Salem. Zenith was originally named Cooper Vineyard, and planted in the 80s. The Ramey family purchased the property in early-2000, re-naming it Zenith and beginning a replanting process to establish it's reputation as one of the top vineyards in the valley.
We work with four blocks spread throughout the vineyard and love the savory expression from it's exceptionally deep marine sediments overlayed by a veneer of Missoula Flood silt.
Fruit from this special site receives ample sun during the day and cooling breezes that sneek through the Van Duzer Gap to help retain acidity.
Varieties: Pinot Noir
Soil: Hazelair Silt & Bellpine Marine Sedimentary
Elevation: 250-380 feet
Slope: South Facing
Clones: 777 & Pommard
Planted: 1999, 2006 & 2008
Certifications: Sustainable