January 16, 2018 | Reviews | Anna Campbell
DOUBLE GOLD FOR OUR PINOT NOIR!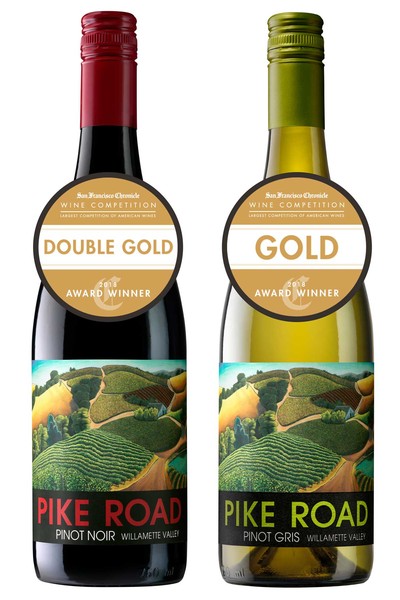 Our 2015 Willamette Valley Pinot Noir has been honored with a Double Gold Medal at the San Francisco Chronicle Wine Competition!
The largest competition of American wines in the world names best American wines of 2018 After receiving 6,960 entries from 35 states across the country, the San Francisco Chronicle Wine Competition (SFCWC) has once again successfully narrowed thousands of wines down to an exclusive few.
A complete listing of the 2018 results, sortable by price point and category, can be found at winejudging.com. In the second week of January, 67 skilled judges from a variety of fields including trade, education, media, retail and hospitality traveled to the Cloverdale Citrus Fairgrounds in Sonoma County to determine the best wines in the USA. Utilizing an extensive process that divides the varietals into several categories and subcategories, the event gave the panels the chance to rate entries as Bronze, Silver, Gold or "Double Gold" (equivalent to a unanimous rating by all panel members).
Comments
Commenting has been turned off.