July 19, 2019 | Anna Campbell
92 Points for our 2017 Pinot Noir in James Suckling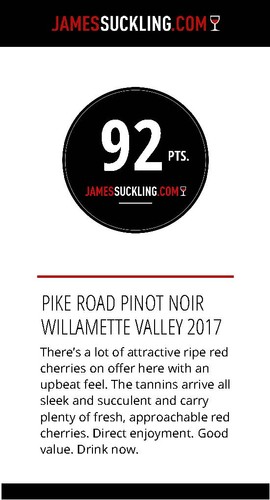 Our 2017 Pinot Noir Willamette Valley received an outstanding 92 points from James Suckling. Here's what they had to say:
"There's a lot of attractive ripe red cherries on offer here with an upbeat feel. The tannins arrive all sleek and succulent and carry plenty of fresh, approachable red cherries. Direct enjoyment. Good value. Drink now." - James Suckling
JamesSuckling.com uses a 100-point scale, with 90 points or more being outstanding. According to Suckling, any wine 90 points or over is "a wine I want to drink a glass of and is an outstanding purchase."
This review was published 05/14/2019 at www.jamessuckling.com
Comments
Commenting has been turned off.