October 9, 2023 | Anna Campbell
Best White Wine - The Great Northwest Invitational Wine Competition

Our 2022 Pinot Gris was selected as the Best White Wine out of over 100 wines invited by Northwest wine professionals and tasted blind at this year's Great Northwest Invitational Wine Competition.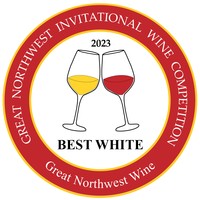 Great Northwest Wine conducts a one-of-a-kind wine competition each October. The 11th annual judging was staged on October 3-5, 2023 at the historic Columbia Gorge Hotel & Spa in Hood River, Oregon.
Nominating Judges For The 2023 Great Northwest Invite Include:
Jusden Aumand is the head buyer for Tri-Vin Imports, New Rochelle, N.Y.
Kaleigh Brook, an advanced sommelier, is the manager/wine buyer at The Thief Fine Wine & Beer Shop in Walla Walla, Wash.
Jeff Cox is the wine buyer for PCC Natural Markets in the Puget Sound.
VJ Gandhi is the founder/CEO of Kascadia Wine Merchants in Los Gatos, Calif.
Carl Giavanti is publicist/proprietor of Carl Giavanti Consulting in Portland, Ore.
Clinton Hoiland, based in Lewiston, Idaho, handles Northern Idaho on- and off-premise sales for Idaho Wine Merchant and is owner/operator of Twisted Vine Wine Tours throughout the Lewis-Clark Valley.
Chris Horn is director of liquids at the Heavy Restaurant Group based in Seattle and co-author of Cook + Cork.
Lane Hoss is the wine buyer and VP of operations for Anthony's Restaurants.
Ellen Landis is a certified sommelier, journalist and renowned international wine judge with offices in St. Petersburg, Fla., and Windsor, Calif.
Allison M. Markin is a columnist/wine writer for Castanet Media and principal of AllSheWrote.ca in Penticton, British Columbia.
Tim McDonald is the founder of Wine & Spirits Spoken Here in Napa, Calif.
JD Nolan is a certified sommelier/wine buyer/general manager/owner of Fat Olives Restaurants in Richland, Wash., and Homer, Alaska.
Dave Smith is director of buying for Everything Wine in North Vancouver, British Columbia.
Steven Sinkler is the proprietor of The Wine Shack in Cannon Beach, Ore.
Mark Takagi is specialty sales director of the Seattle-based Metropolitan Market group.
Paul Zitarelli is the founder/owner of Full Pull Wines in Seattle and author of 36 Bottles of Wine.
Dana Van Nest, a Seattle-based communications strategist and contributor for Great Northwest Wine Magazine and other regional publications, and Great Northwest Wine columnist Elizabeth Moss-Woerman will serve as chief judges for the Great Northwest Invitational.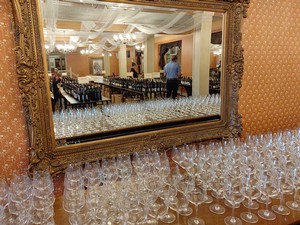 Comments
Commenting has been turned off.