October 5, 2018 | Reviews | Anna Campbell
TOP 100 WINE: Pike Road 2015 Willamette Valley Pinot Noir!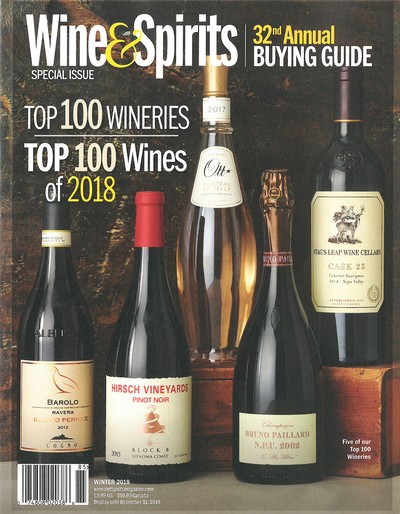 We're very proud to announce that our 2015 Willamette Valley Pinot Noir has made the list: out of all the wines submitted and reviewed by Wine & Spirits Magazine over the past year, they've chosen our wine as one of the "100 Best Buys of 2018":
"If you're looking to get the most for your money at the wine store here's your list. These 100 wines performed at the top of their class, regionally or by variety, whether that's Willamette chardonnay or grand cru Burgundy--and yet they're priced wll below the majority of their competitors."
So what does Wine & Spirits have to say about our Pinot Noir?
"An inviting pinot from multiple valley sources, this is as fruity as a bowl of strawberries, with a succulence and generosity that's impressive at the price. 91 POINTS" - Wine & Spirits August, 2018
Comments
Commenting has been turned off.