July 9, 2018 | Anna Campbell
Single Vineyard Pinot Noirs score big in Wine Enthusiast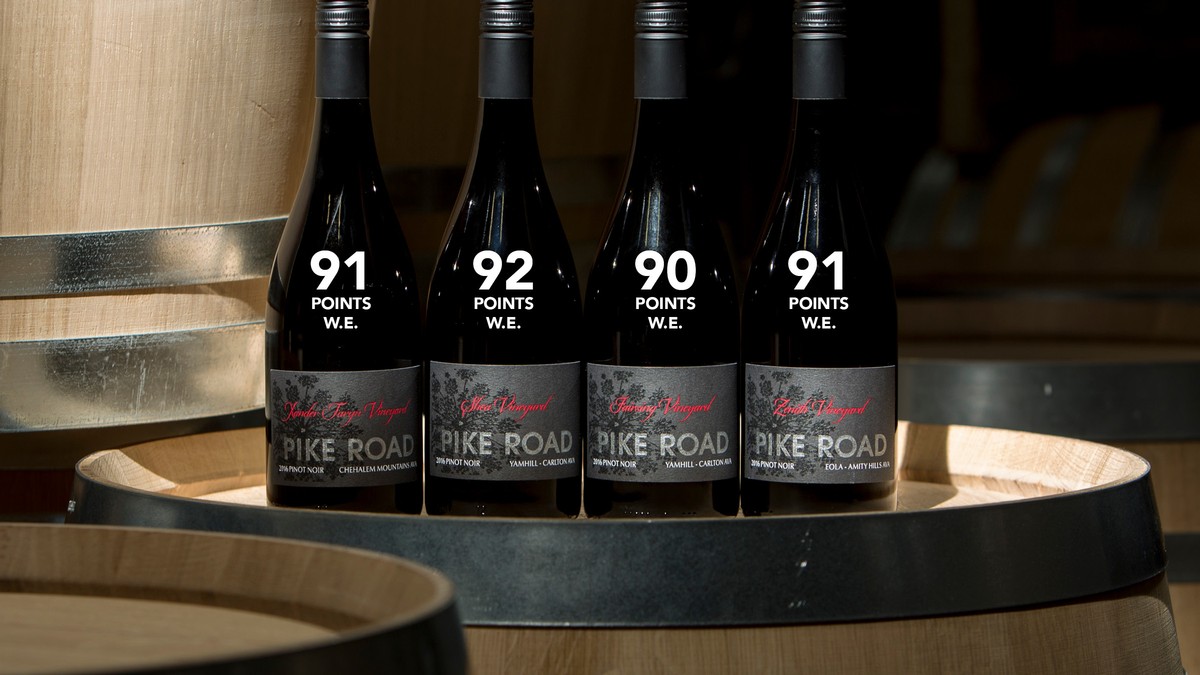 Check out these fantastic scores awarded to our Single Vineyard Pinot Noirs. We are so proud of our winemakers for their consistent hard work: all four of these wines received the benchmark 90 points or higher. These reviews will post in October, 2018.
92 POINTS & Cellar Selection 2016 Shea Vineyard Pinot Noir
91 POINTS 2016 Xander Taryn Vineyard Pinot Noir
91 POINTS 2016 Zenith Vineyard Pinot Noir
90 POINTS 2016 Fairsing Vineyard Pinot Noir
Way to go Heather & Adam! We knew these wines were good, but it's great to see that an outside judge agrees with us on the consistent quality of our Single Vineyard Pinot Noir wines.

Comments
Commenting has been turned off.