July 9, 2018 | Reviews | Anna Campbell
Single Vineyard Pinot Noirs score big in Wine Enthusiast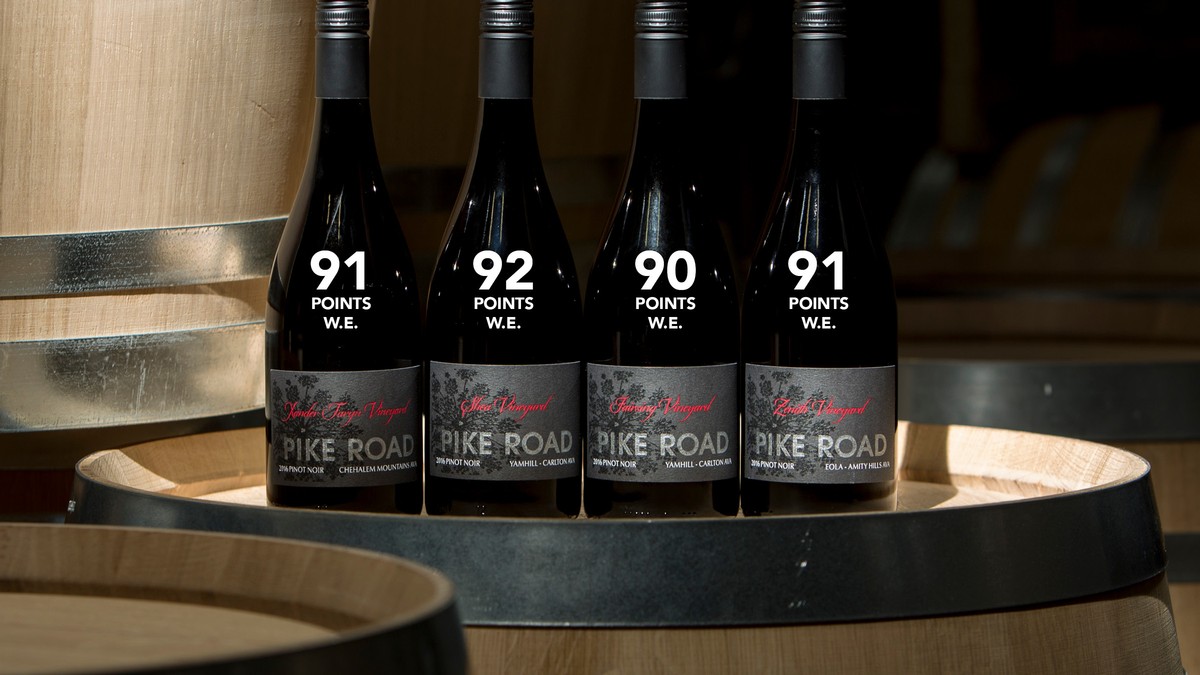 Check out these fantastic scores awarded to our Single Vineyard Pinot Noirs. We are so proud of our winemakers for their consistent hard work: all four of these wines received the benchmark 90 points or higher. These reviews will post in October, 2018.
92 POINTS & Cellar Selection 2016 Shea Vineyard Pinot Noir
"This new label from Elk Cove's Adam Campbell introduced a Shea Vineyard designate in 2015, and follows it up with this cellar-ready 2016. A dried mushroom note highlights elegant raspberry fruit with a sense of precision throughout. There's a whiff of steel and the impression of compact tension suggests that this wine will age for at least a decade. Drink now–2030." - Paul Gregutt
91 POINTS 2016 Xander Taryn Vineyard Pinot Noir
"An herbal thread runs through this young wine, part of a series of single-vineyard selections from this new label owned by Elk Cove's Adam Campbell. The ripe cherry fruit stands firm and is complemented with the dried herbs, as well as a dusting of coffee grounds and powdered chocolate." - Paul Gregutt
91 POINTS 2016 Zenith Vineyard Pinot Noir
"There's a rock-solid feel to the midpalate of bold blackberry and black-cherry fruit. It's annotated with scents and flavors of cut tobacco, and the crisp acids add an impression of wet stone and lemon meringue. Nicely nuanced, yet strong winemaking is on display here." - Paul Gregutt
90 POINTS 2016 Fairsing Vineyard Pinot Noir
"A new label from Elk Cove's Adam Campbell, Pike Road features a number of single-vineyard designates from some of the most desirable sites in the Willamette Valley. The Fairsing brings raspberry jam, milk chocolate and a smooth mocha finish. Tannins add slightly dusty highlights to the overall creamy mouthfeel." - Paul Gregutt
Way to go Heather & Adam! We knew these wines were good, but it's great to see that an outside judge agrees with us on the consistent quality of our Single Vineyard Pinot Noir wines.

Comments
Commenting has been turned off.