November 8, 2022 | Anna Campbell
Savoring Oregon's Wine Country, No Driving Required
"In the Willamette Valley, public transportation takes you to McMinnville, where you can walk to one, or all, of its nearly 20 tasting rooms.
I was looking for an accessible wine region — in terms of price, transportation and hospitality — when I went to the Willamette, which runs just over 100 miles from the outskirts of Portland to just south of Eugene. Here, in the mid-1960s, pioneering winemakers began growing grapes, particularly the finicky pinot noir variety that has since flourished, attracting more than 750 wineries today, many intimate enough for the winemakers themselves to guide tastings.
Rare among American wine regions, the Willamette Valley is connected to a public transportation system that links Portland to McMinnville, eliminating the "last mile" plague of public transportation systems that tend to strand riders just shy of their destinations. McMinnville is a pedestrian-friendly town of roughly 35,000 that serves as the area's hub. Taking the bus there would allow me to avoid driving to wineries — a precaution, given my lack of discipline to spit sufficiently at tastings — and to focus on the nearly 20 tasting rooms concentrated in town.
- Elaine Glusac Frugal Traveler, The New York Times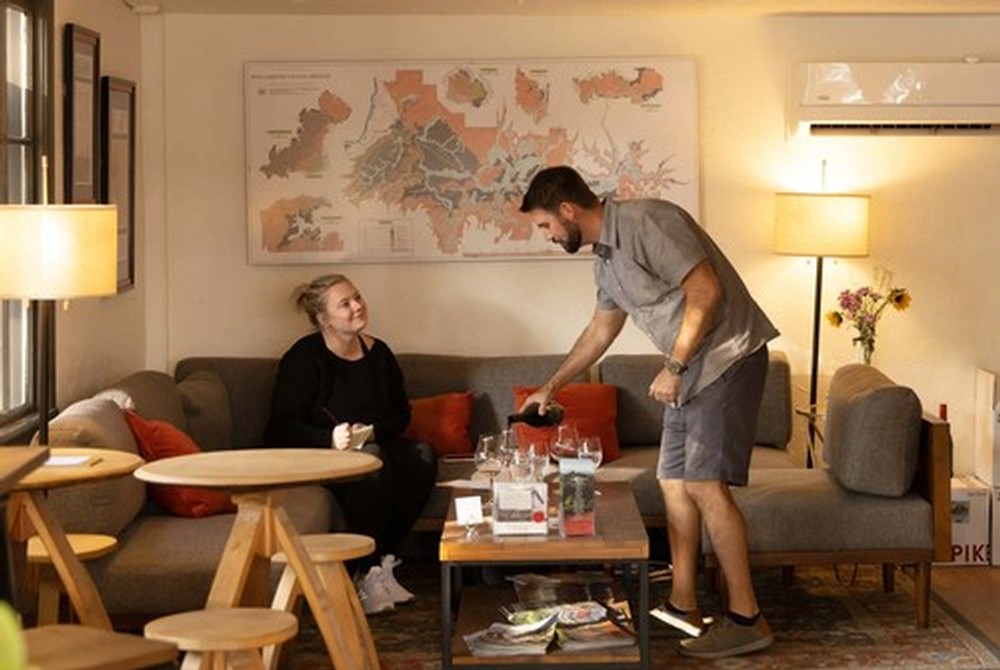 The tasting room at Pike Road Wines, in McMinnville. Photo taken by George Barberis for The New York Times
"Two blocks south, on the shop-and-restaurant-lined 3rd Street, I stopped into Pike Road winery, a town newcomer and sibling brand to the more established Willamette winery Elk Cove. Plans for a tasting room among the grapevines won't supplant the downtown tasting room, according to Dane Campbell, its director of retail sales.
"There's so much going on here, we wanted to be a part of it," he said, pouring a juicy 2020 pinot noir, and extolling the location as a valley hub." - Elaine Glusac Frugal Traveler, The New York Times
Want to read Elaine Glusac's full experience traveling to McMinnville? Check out the article here.

Comments
Commenting has been turned off.